La Trinité-sur-Mer, the Sailing "Mecca"
For a weekend or for your holidays in Southern Brittany, in all seasons, La Trinité-sur-Mer is a must in Quiberon Bay.
Its port, it's beaches, it's mild climate invite you to relax and discover water sports and seaside pleasures.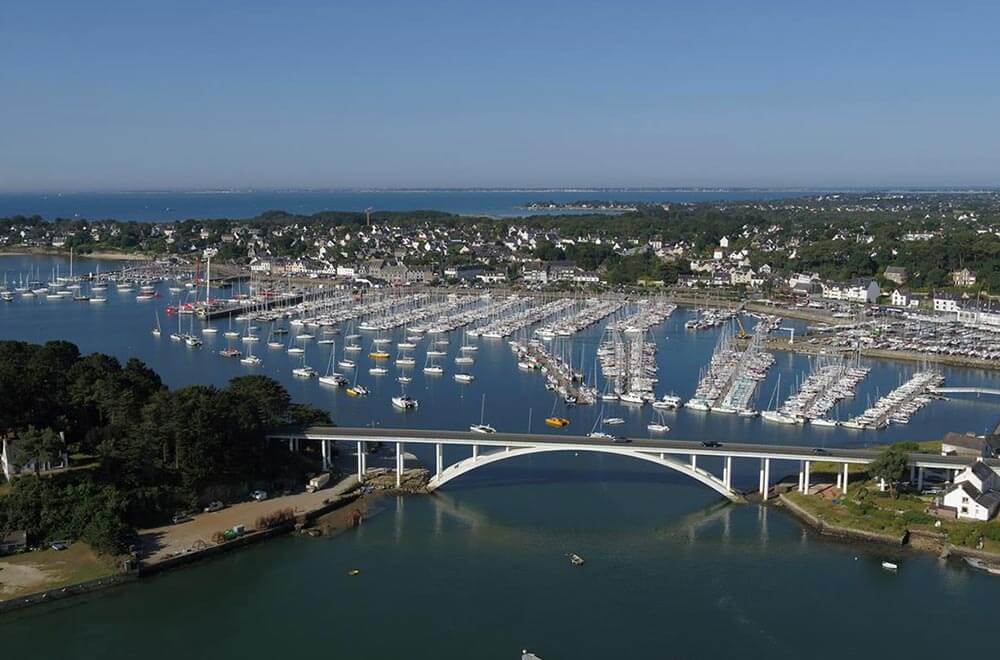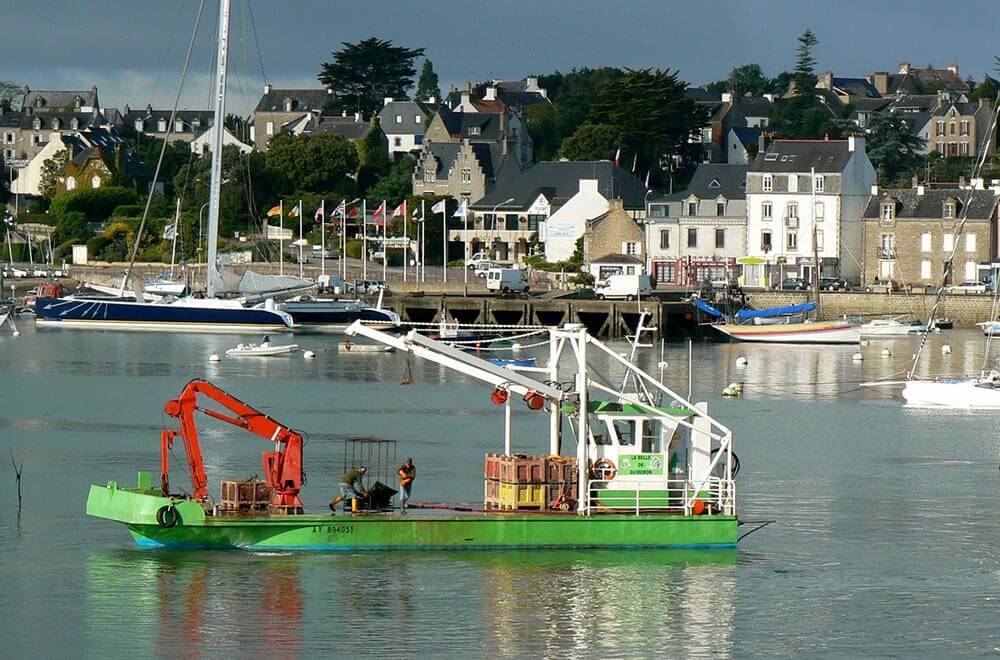 The liveliness of the harbour, the sailors bustling around their boats, the arrival of the fishermen, the oyster farmers' barges that wander around daily…. It's a never-ending enchantment. 
It is said that there are as many boats as there are inhabitants in La Trinité ! The smallest ones rub shoulders with the giants of the seas, these impressive multihulls that have made La Trinité sur mer their home.

As for the old port and the town with its narrow streets and old fishermen's houses, they are the guardians of a preciously preserved era. 
Finally, a magnificent walk along the "sentier des douaniers" (customs path) will take you to the charming beaches of La Trinité sur Mer.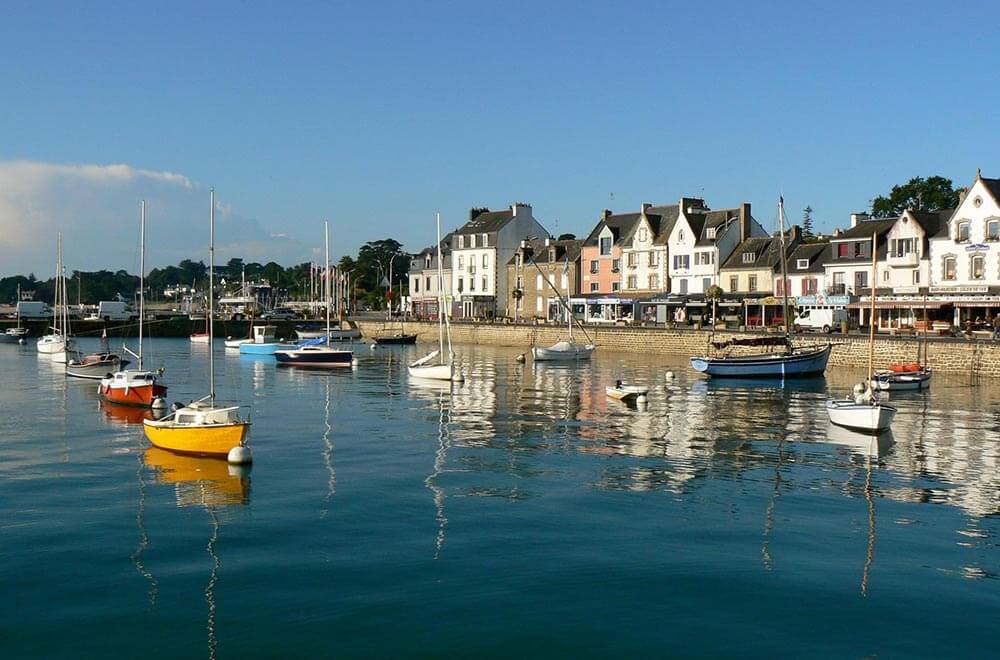 Around La Trinité-sur-Mer…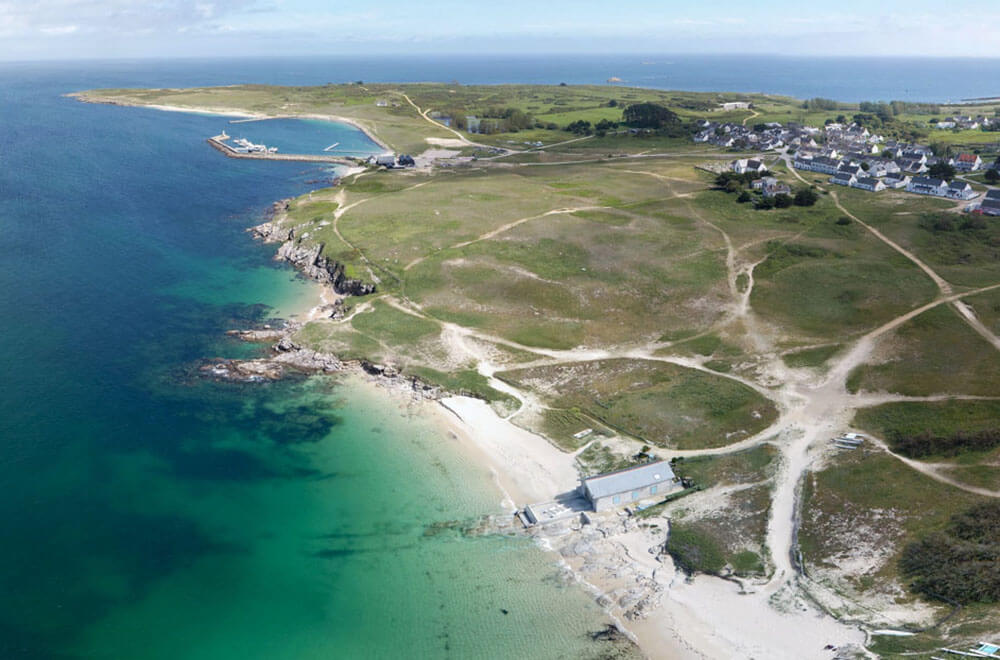 Must-see : The Bay of Quiberon and its Islands

Protected from offshore swells by the Quiberon peninsula, the Bay of Quiberon and its Belle-Ile, Houat and Hoëdic islands benefit from a very mild climate
The sunshine of 2,500 hours per year is exceptional.
The Bay of Quiberon benefits from one of the most favorable wind conditions, which fully justifies its reputation as the leading body of water in Europe.
Carnac Alignments

A little further, between La Trinité sur mer and Carnac, you will also discover and perhaps unravel the mysteries of the alignments of menhirs, these stone giants.
6000 years old, the megalithic site is a high place of European prehistory. Its some 3000 menhirs are spread over 40 hectares and 4 km in length according to an architectural organization.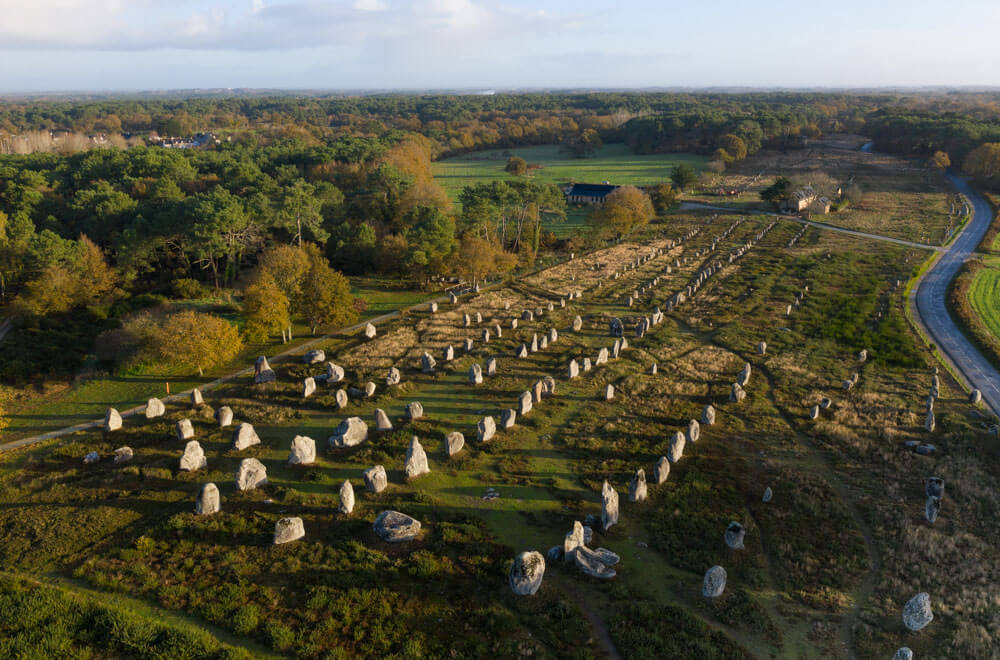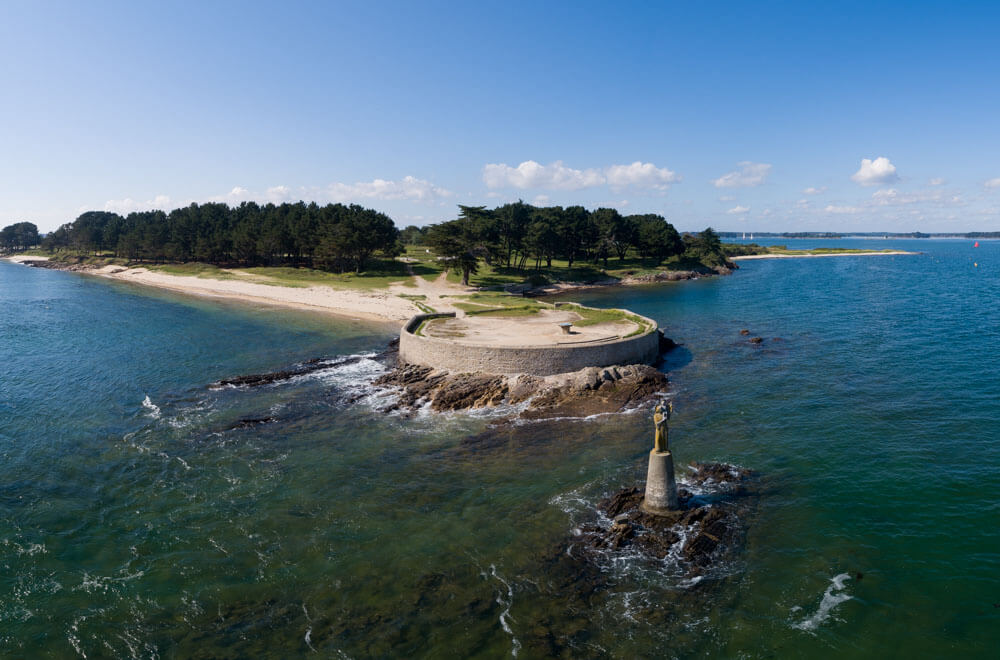 The Gulf of Morbihan

Finally, just a few arms from the rivers, you will discover the sublime colors of the islands of the Gulf of Morbihan, the largest of which, Ile aux Moines and Ile d'Arz, are great ideas for a day's getaway.
Legend has it that the Gulf of Morbihan has as many islands as there are days in the year.
Let yourself be surprised at the bend of a path by the red sails of the Sinagot sailing on one of the most beautiful Gulf in the world!
Departure from Locmariaquer all year round and from Trinité-sur-Mer in July and August